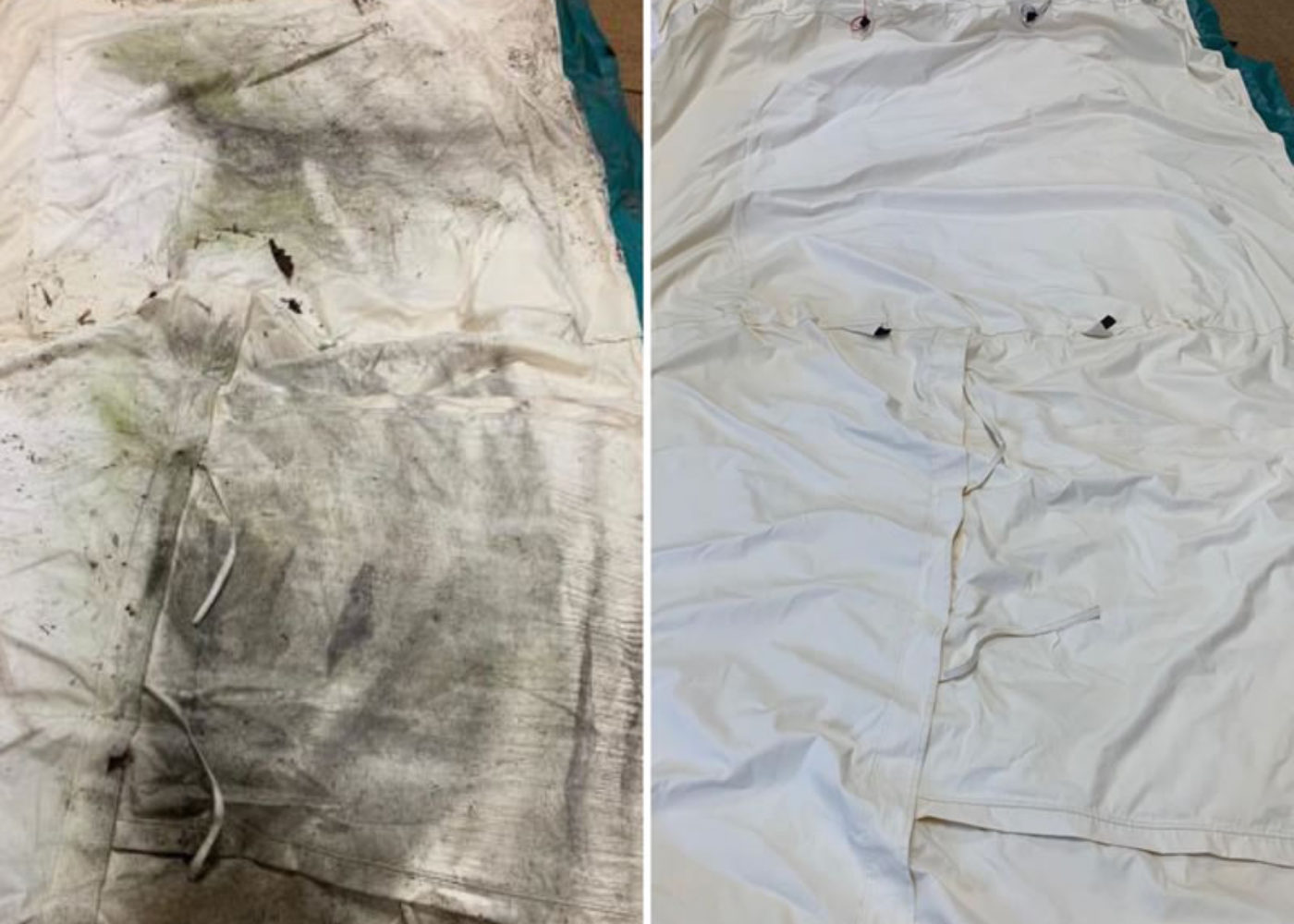 CLEANING
Our machines have specially designed programmes for each item with a specific balance of chemicals depending on the canvas gsm and level of dirt/mould.
Each item is inspected prior to washing and we will discuss any concerns we may have with you before going ahead.
The canvas is then carefully prepared for washing.
After the wash, the item is inspected again before going through the waterproofing cycle.
We will always be honest with you about what result we expect from the cleaning process.
BOOK NOW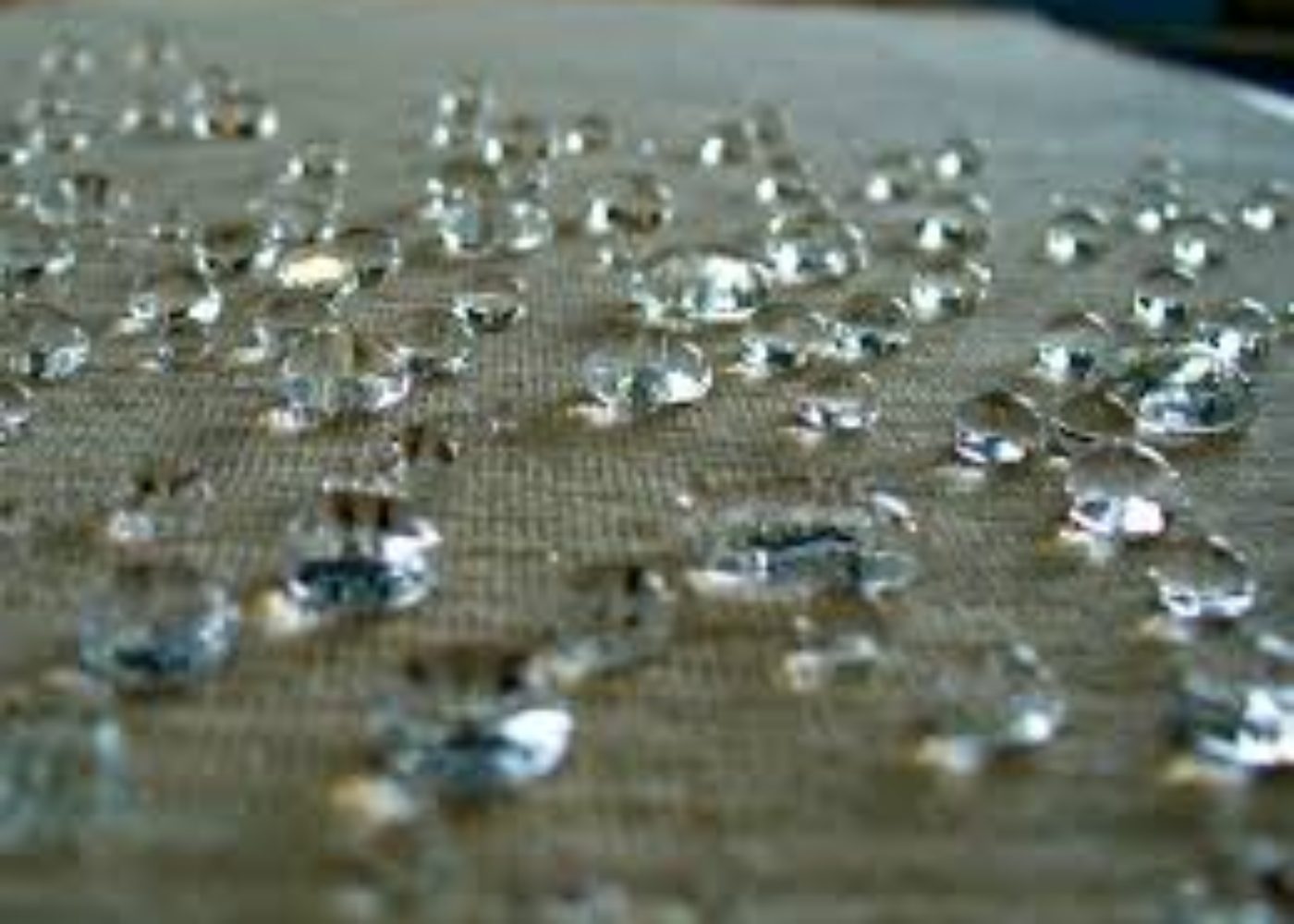 WATERPROOFING
Waterproofing is a MUST for canvas structures – following many months of research and testing, we firmly believe our waterproofing process is the best there is.
Our waterproofing agent is added at the end of the wash cycle before it goes into the dryer.
The heat of the dryer then activates the waterproofing chemical which penetrates right through the fibres of the canvas rather than just the surface layer, whilst still maintaining breathability. Every tent is tested at the end before packing away.
BOOK NOW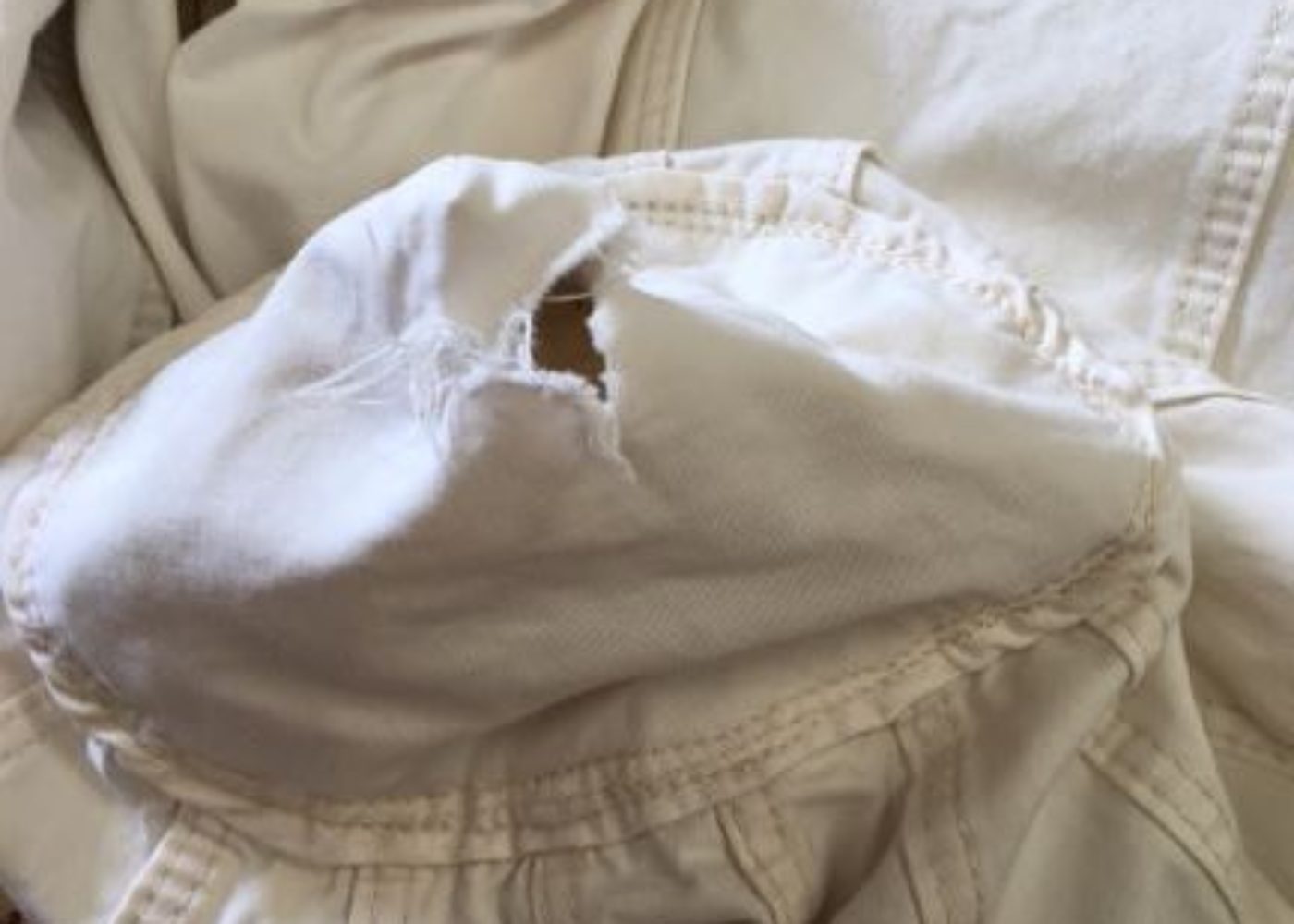 REPAIRS
We have our own Seamstress with over 30 years' experience in the trade (repairs are quoted for separately).
We will discuss any necessary repairs with you on receipt of your item and confirm if you wish to go ahead.
We are able to repair from the smallest hole to the largest rip using the best, but also most cost effective method.
We can also repair zips, bags, fly netting, velcro joinings and peg elastics, as well as full panel and fly netting replacement. We always try and source like for like replacements from the original manufacturer.
BOOK NOW